The location
Golf Montecchia is only 7 km far from the center of Padua and is easily accessible with the new bypass road and connected to the motorway exits . It is therefore a strategic location for its proximity with the thermal basin of the Euganean Hills .
The environment conveys the elegance of Italian style and passion for food and wine with the food. The wide open spaces both inside and outside allow the creation of different types of events : meetings, team building , incentives , weddings , parties and galas, golf experience and golf clinics , test drives , product presentations and in-store day , vernissage and customizable areas .
The large terrace with stunning views over the golf course , it is ideal for aperitifs in spring and summer.
The four rooms available, each accessible in different ways , are equipped with the most modern technical equipment for video conferences and meetings.
Specifically, the rooms are equipped with: armchairs and chairs, projection screen ( 2 x 2.20 meters ) , projector, pc , wi-fi , overhead leaves , audio system with 2 wireless and 1 wired microphone . Other technical features are available on request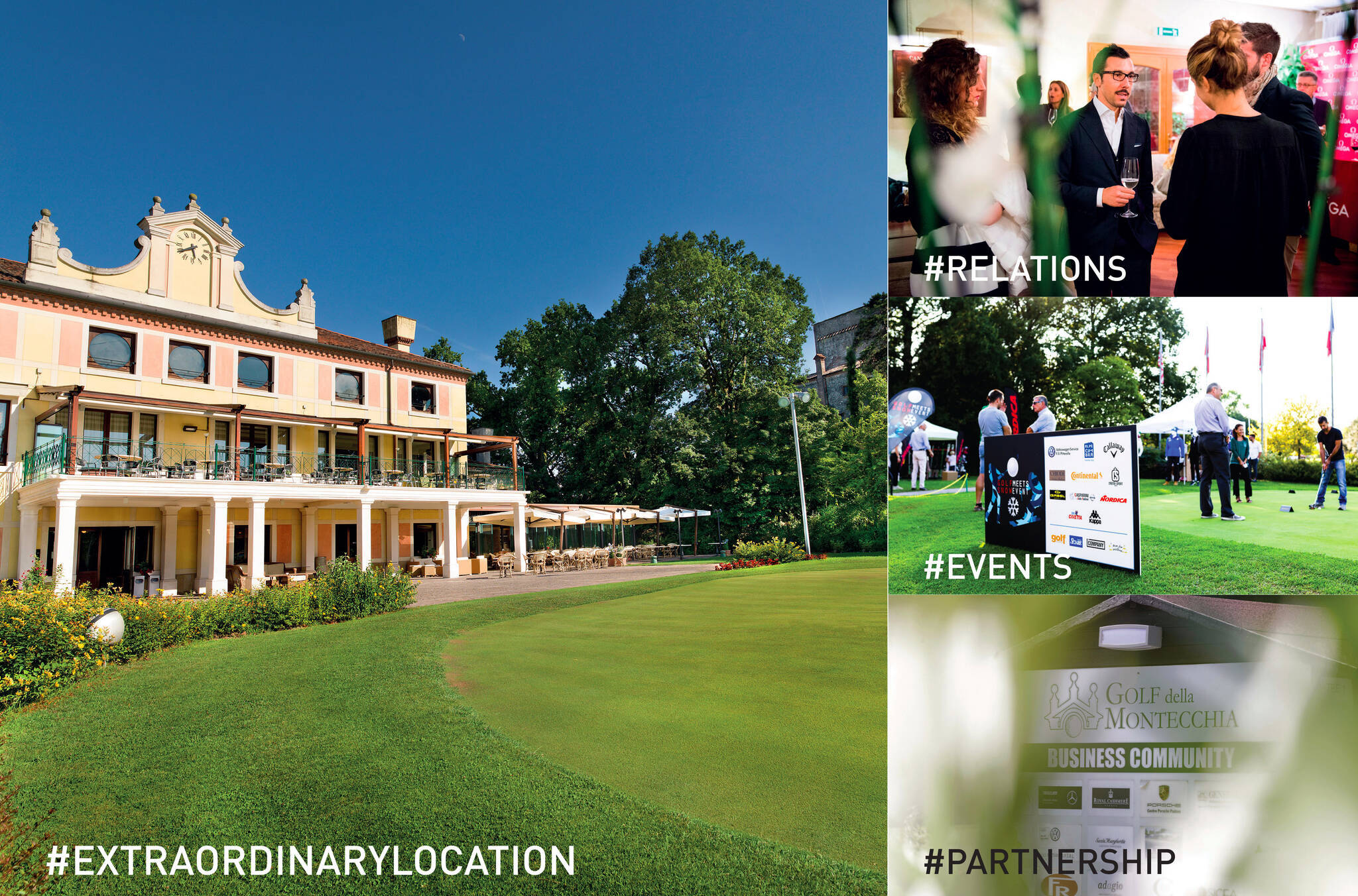 Corporate Days and Teambuiding
Make your event an action aimed at sharing with an active nucleus of people, who are looking for more effective ways of business and the achievement of more ambitious goals.
What they have in common the know how to play golf well and be part of a business team of success?
Both require use, confidence, creativity and imagination to achieve a goal.
We propose the exponential training, individual and corporate teams, using golf as a means of learning, to improve their productivity through a tutorial.
It is not necessary to have acquired experience golfing, even the beginner can make a significant contribution to the formation of the team and to its growth.
The experience of golf experience provides a common ground, knowledge and context that builds a solid team.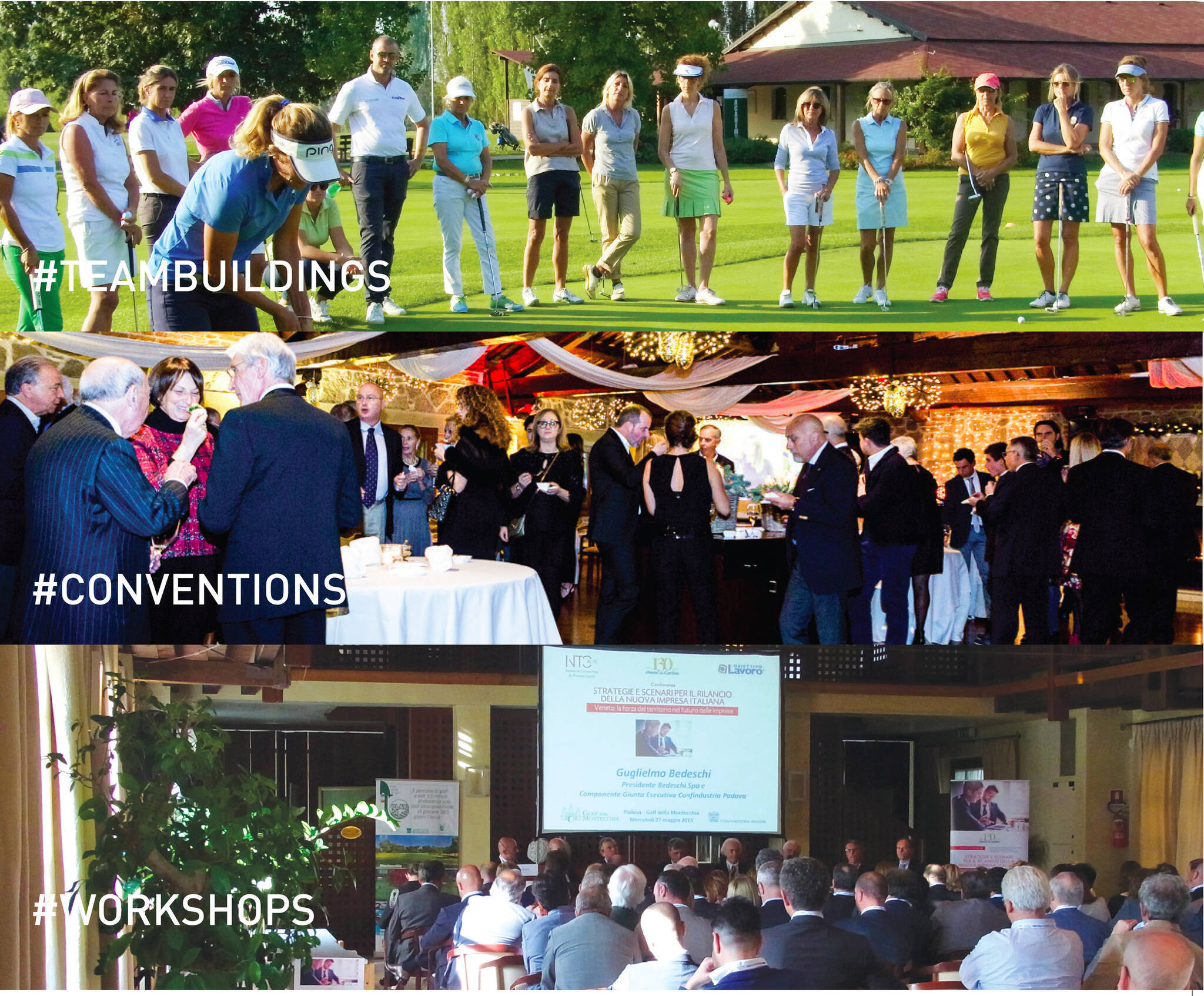 Info: business.community@golfmontecchia.it