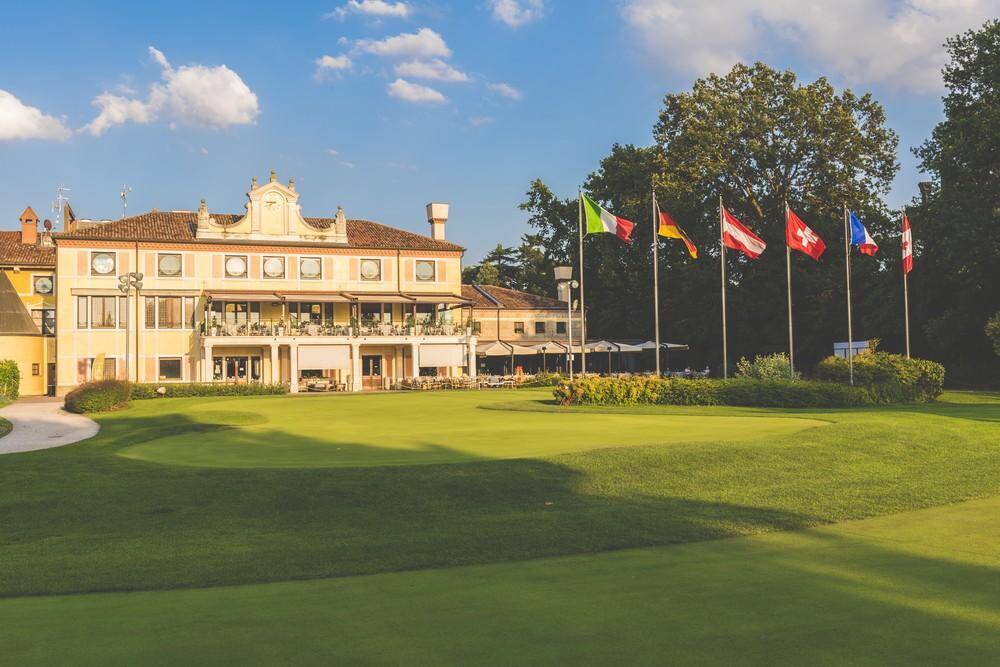 Clubhouse
Golf della Montecchia , born in 1988 on the initiative of a group of willing entrepreneurs, has a Championship course, designed by the British architect Tom Macaulay , and hosted the Challenge Tour in 2001, 2002 and 2013 and the Alps Tour in 2010 and 2012.
Over the years,many improvements and changing to the course was made, while nature did its part too by reinforcing the heritage trees .
In the last period , the current administration , insisted in the adaptation of the whole structure and facilities to rules concerning ecology, safety and optimization of resources , particularly with regard to water and electricity.
The recent conversion of turf to Bermudagrass , which replaced the previous essences , allow fairways optimal conditions all around the year.
The properties of the Counts Emo Capodilista , including an ancient castle and a splendid Renaissance villa , once also included the Golf Club House. It is situated in an ancient tobacco drying carefully restored and it offers many services to members and visitors , now more accessible due to the new ring road , which provides a fast link to the town and to all other directions.
The spacious clubhouse has been obtained through careful restoration of the old tobacco drying room and the warehouses of the Counts Emo Capodilista's old neighbouring farm La Montecchia, which is now renowned for its excellent wine production.
The ground floor stands beside two large putting greens, the driving range and the swimming pool. It houses the clubhouse reception and offices, as well as the changing rooms for members and guests, the "Montecchia Green" bar & restaurant and the pro shop by Chervo'.
On the mezzanine and first floor are the Restaurant "La Montecchia" and the meeting rooms. The latter are unique in their kind as a result of excellent restoration works, which maintained unaltered the ancient supporting structure of the building.