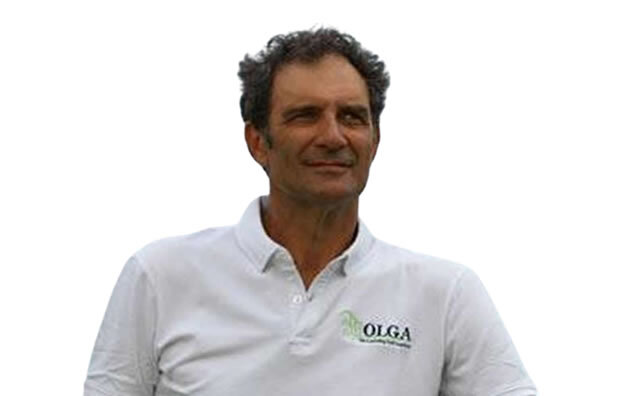 Luca Salvetti
With over 25 years of experience in the world of golf, Luca has an excellent track record on a variety of different levels.Not only is he a graduate in Sports and Science, he is also a PGA Professional and European accredited Golf Tutor. A former board member of the PGAs of Europe, and as a golf manager is directing two different Golf Academies, one in Italy ( On Learning & Golf Activities ) and one in Uk, seasonal at Goodwood
Luca is a researcher on training methodologies in association with the University of Verona, and has published a large number of articles in several sports magazines. In recent years he has been working for the Golf Stand project, i.e. the EU survey on the distinctive features of of the European golf market.He has commentated many sports' events ( among them Sky sports Italy), lectured at seminars and workshops worldwide.
As a dedicated golf and brand consultant, he had and is co-operating with some of the best most prestigious brands in Italy, including EA7 ( Emporio Armani), Borsalino, Save the Duck, A.S.98.
As a senior consultant for Withestone International as well, Luca's intention is to share all of this with The Contemporary Game: overall expertise, networking, knowledge and competence. This is genuine Italian style at your service.
Golf della Montecchia e MGA hanno stretto da tempo una collaborazione e partnership con: